We have a winner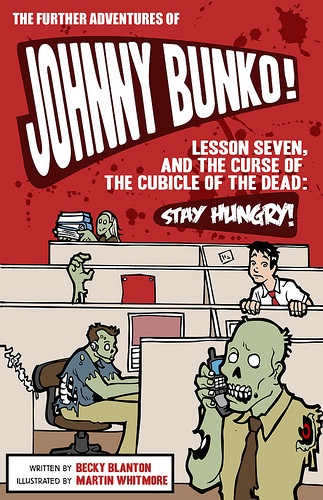 The polls have closed in The Great Johnny Bunko Challenge. And we now have winner.
You have selected "Stay hungry" as the 7th Johnny Bunko Lesson.
Congratulations to Becky Blanton of Danville, Virginia, who surged from behind in the last week to win a resounding victory. Her entry received 72 percent of the nearly 5000 votes cast. She wins a trip to the TEDGlobal conference in Oxford, England this summer.
The runner-up was "Say 'Thanks' every day," from Ed Brenegar, who ran a thoughtful and spirited campaign from Hendersonville, North Carolina, that won 19 percent of the vote. Third place goes to Dil-Dominé Leonares of Los Angeles for "Do it now," which received 9 percent.
Be sure to read Ed's reflections on what he learned participating in the contest. And check out the fan fiction (seen on the cover above) that the contest inspired. Meantime, hats are off to all who submitted entries and who took the time to vote.
---