Welcome to another edition of the Pink newsletter, which goes out to more than 150,000 subscribers every other Tuesday and always offers 3 tips, suggestions, or recommendations as well as 1 short Pinkcast video.
(Reading time for this issue: 3 minutes.)
3 Things:  Best books, best movies, and a 60-second favor
1. WHAT TO READ: My favorite books of 2018 — Part 1
I've read lots of good books this year, but a few really stand out. Herewith, part 1 of my favorite books of 2018. I'll begin with non-fiction — and present, in alphabetical order, 5 books that truly changed how I see the world.
The Art of Gathering: How We Meet and Why It Matters
by Priya Parker
Why are so many meetings, parties, and conferences so lackluster? Parker explains the reason, then offers powerful insights on how to make any gathering more meaningful.
(Buy it at Amazon, BN, 800CEOREAD, or IndieBound) 
Dopesick: Dealers, Doctors, and the Drug Company That Addicted America
by Beth Macy
Drug overdoses are now the leading cause of death of Americans under 50. This remarkable work of journalism offers an on-the-ground view of how the opioid crisis has unfolded and the human toll it has exacted.
(Buy it at Amazon, BN, 800CEOREAD, or IndieBound) 
Rule Makers, Rule Breakers: How Tight and Loose Cultures Wire Our World
by Michele Gelfand
In this fascinating book, cultural psychologist Gelfand reveals the "underlying primal template of culture." Some cultures have tight social norms, others have loose ones. And once you grok that, you'll understand why clocks are more accurate in Germany than Brazil, why parenting styles differ by social class, and why you're going to get into an argument with Uncle Eddie this Thanksgiving.
(Buy it at Amazon, BN, 800CEOREAD, or IndieBound) 
Thinking in Bets: Making Smarter Decisions When You Don't Have All the Facts
by Annie Duke
Who better to advise us on making smart decisions than a World Series of Poker champion who also has a Ph.D. in social psychology? Duke deftly explains the dangers of "resulting" (equating the quality of a decision with the quality of its outcome) and the benefits of probabilistic thinking.
(Buy it at Amazon, BN, 800CEOREAD, or IndieBound) 
Uncivil Agreement: How Politics Became Our Identity
by Lilliana Mason
Mason is a political scientist whose research explains why American politics has become so vicious. Our personal identities are now conflated with our political views — and that means every disagreement has morphed into an existential death match. Identity (especially race and religiosity) now surpasses issues, ideology, and even self-interest in explaining how people vote. This is the most persuasive book on politics I've read in years.
(Buy it at Amazon, BN, 800CEOREAD, or IndieBound) 
2. WHAT TO DO: Could I ask for a 60-second favor? 
Speaking of books and lists, I'm excited to report that WHEN: The Scientific Secrets of Perfect Timing has advanced to the Final Round of the 2018 Goodreads Choice Awards. Many thanks to all of you who voted in earlier rounds.
This award is the only major book prize selected by readers (rather than by critics and publishing insiders), so it means a lot to writers like me.
If you have 60 seconds today, would you be willing to cast one last vote for WHEN?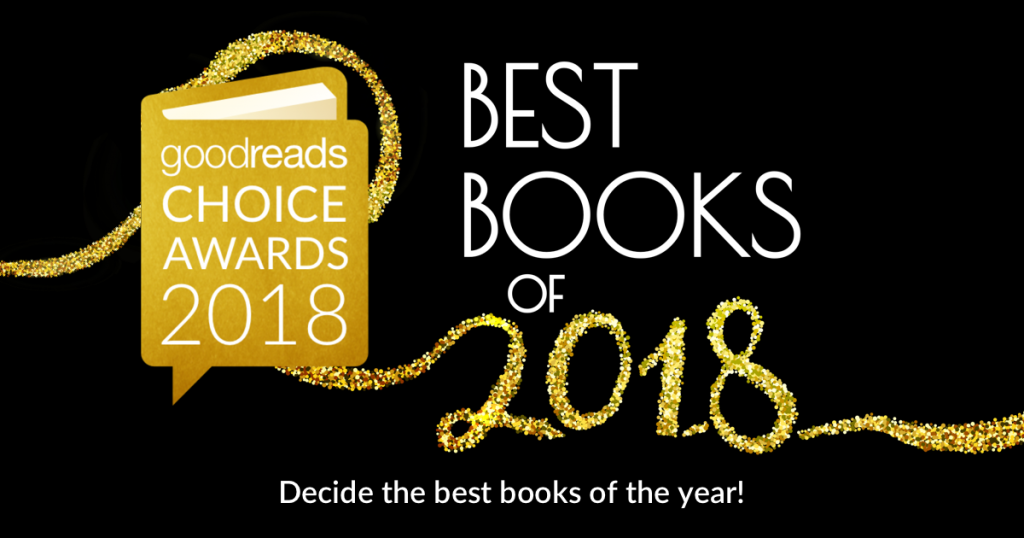 Just go to this link. If you've voted before, you're already eligible to vote in the Final Round. If you haven't voted yet, no problem. You can sign in using your Goodreads, Facebook, or Amazon account — or by registering with your email. The deadline is Monday November 26. Thank you!
Vote in the 2018 Goodreads Choice Awards
3. WHAT TO WATCH:  It's a beautifully subversive day in the neighborhood
2018 has been a strong year for documentaries — from bios of Joan Jett and Ruth Bader Ginsburg to my very favorite film of the year, Three Identical Strangers.
But if you're looking for a movie for the entire family, let me recommend Won't You Be My Neighbor?, which I finally saw last week. It's riveting. (And it deserves its gobsmacking 99% Rotten Tomatoes rating.)
Americans of a certain age will remember the long-running public television children's show Mr. Rogers' Neighborhood. What they won't know until watching this film about the show and its history is how politically subversive the broadcast was. Mr. Rogers, it turns out, wasn't merely dispensing anodyne lessons in politeness and good behavior. He was making subtler arguments about tolerance and nonviolence.
What's more, Fred Rogers himself was an extraordinary human being — kind, generous, almost Gandhian in his selfless commitment to children. The word I'm about to drop on you is overused, but in this case it applies: Mr. Rogers was a hero.
PINKCAST: This is how to squeeze out a little more motivation
Sometimes the most head-smackingly obvious productivity hacks are the most effective. So it is with the tip presented in the latest Pinkcast. You can watch the 91-second video below.
As always, thanks for subscribing.
Cheers,
Daniel Pink