Brrrrrng!!! My new productivity trick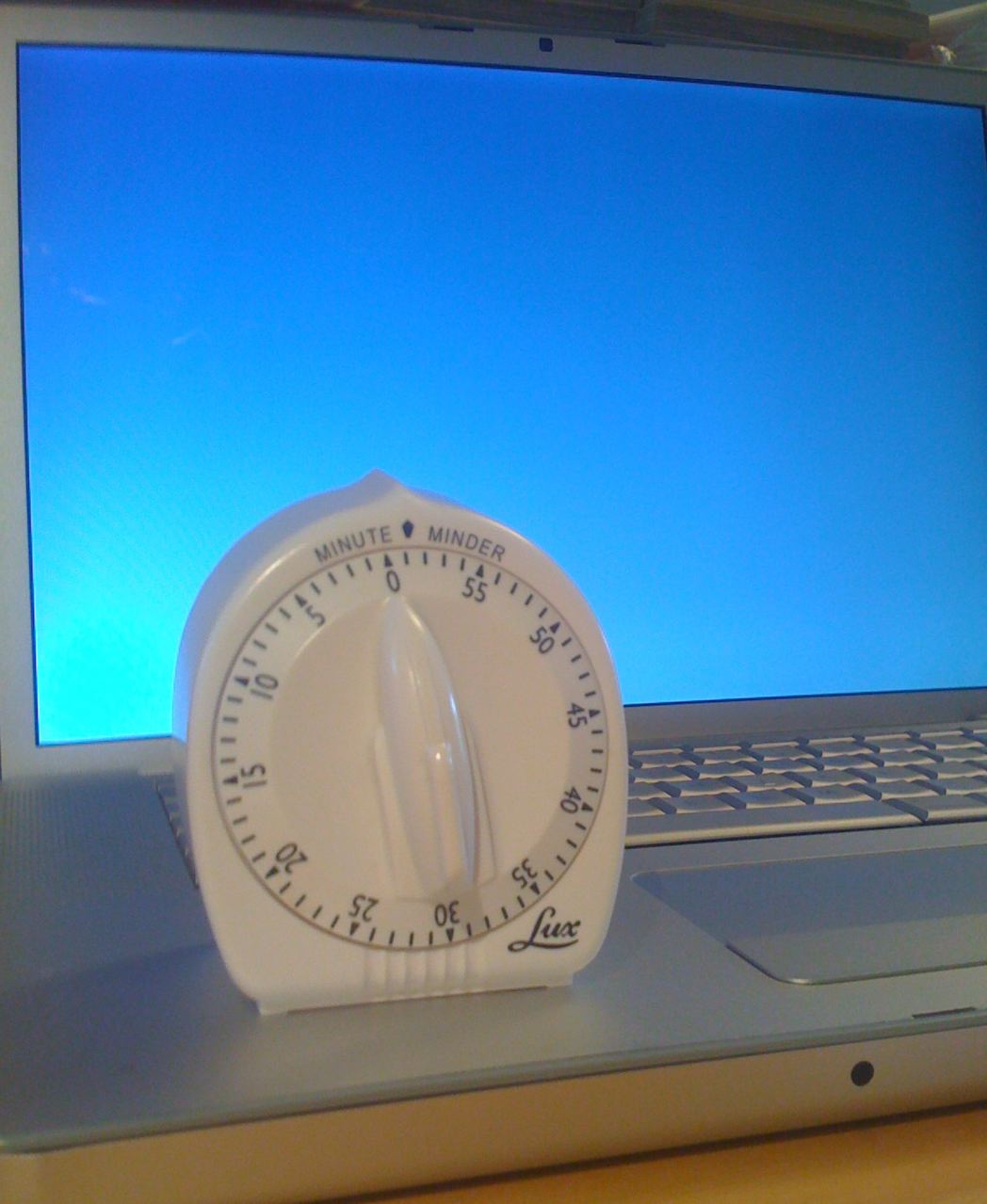 Like most of you, I care deeply about my personal productivity. And like many of you, I'm always disappointed on that dimension of my life.
One of my problems, verified by data from Rescue Time, is that I'm spending too much time on email, especially during the morning hours when I'm most productive.
So this week, I'm trying an experiment. I get 15 minutes in the morning to look at my email. That's it. And the enforcement mechanism, suggested by the missus, is an old-fashioned egg timer (seen here atop my MacBook Pro).
I'll report back next week whether this hack leaves me sunny-side up or in search of a more hardboiled technique.  
---