Who's the Robert Parker of Asia?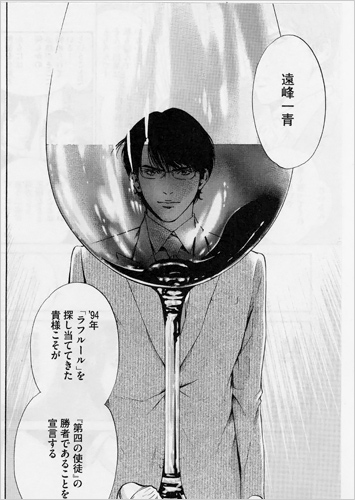 It's this guy — Shizuku Kanzaki, a character in a popular Japanese manga series.
The NY Times picks up on the amazing Japanese phenomenon of Kami no Shizuku — a manga series that is reshaping the Asian wine market.
The Drops of God, as the title roughly translates in English, tells the story of a reluctant wine maven. And it's become so popular that people in Japan, South Korea, and other parts of Asia are snapping up the wines, and jacking up the prices, of whatever Shizuku recommends.  (The Times slideshow gives a good feel for what people are reading.)
Manga for wine recommendations? Jeez.  What's next? Manga for career guidance?  
---