Emotionally intelligent signage in action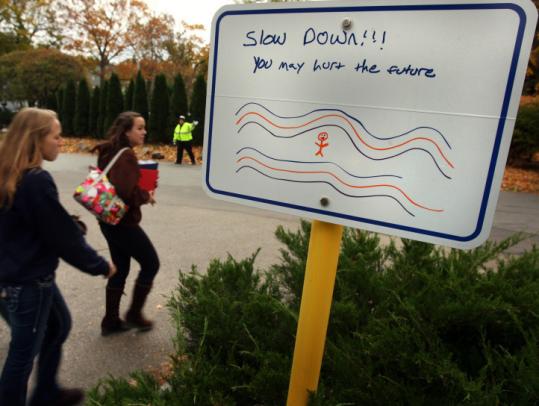 Needham, Massachusetts, Town Manager Kate Fitzpatrick has become the first city official to put the idea of emotionally intelligent signage into practice.
As the Boston Globe's Lisa Kocian reports, Fitzpatrick enlisted local middle school "students to design signs that would slow down their parents and older brothers and sisters" because existing signs weren't do the trick and traffic and speeding was becoming the town's most vexing civic problem.
"The idea," says The Globe, "is that seeing a child's handwriting and drawing will make parents relate to the sign in a way they never would have with an impersonal version."
Kudos to Fitzpatrick for her pioneering work!
---