Let them eat (Presidential) cupcakes
Yesterday afternoon my family and I took in (literally) a stunning piece of art installed at the Smithsonian's American Art Museum here in Washington. To celebrate Presidents Day, artist Zilly Rosen created an enormous quasi-pointillistic dual portrait of Abraham Lincoln and Barack Obama, a photo of which I snapped with my iPhone.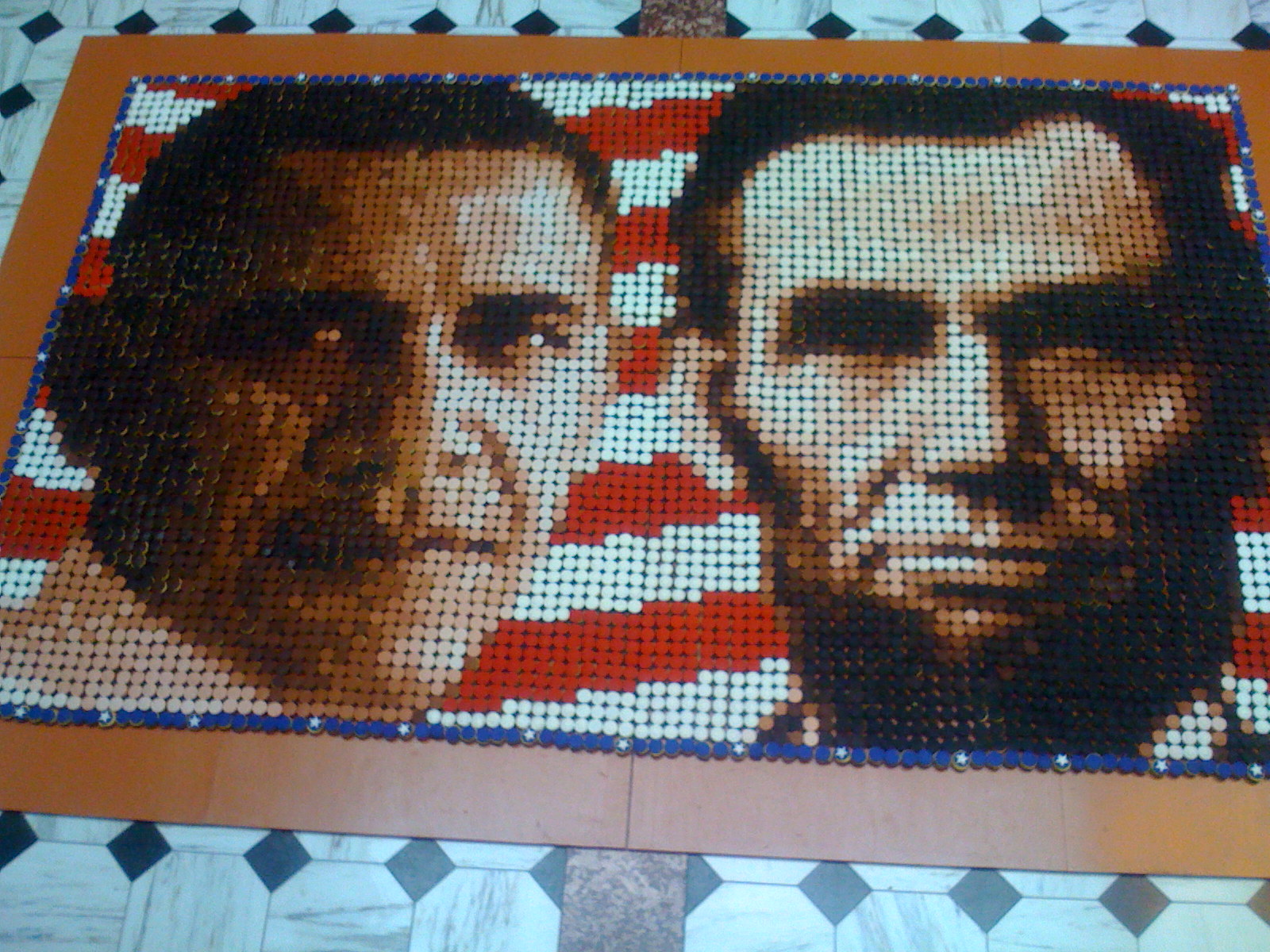 You might notice that the portrait is displayed on the museum floor, which is odd. But what you might not notice is that the pixels of color in this gridded image are cupcakes, which is odder. And truly extraordinary. Think Chuck Close meets Betty Crocker. Take a look at the next photo and you can see the constituent elements.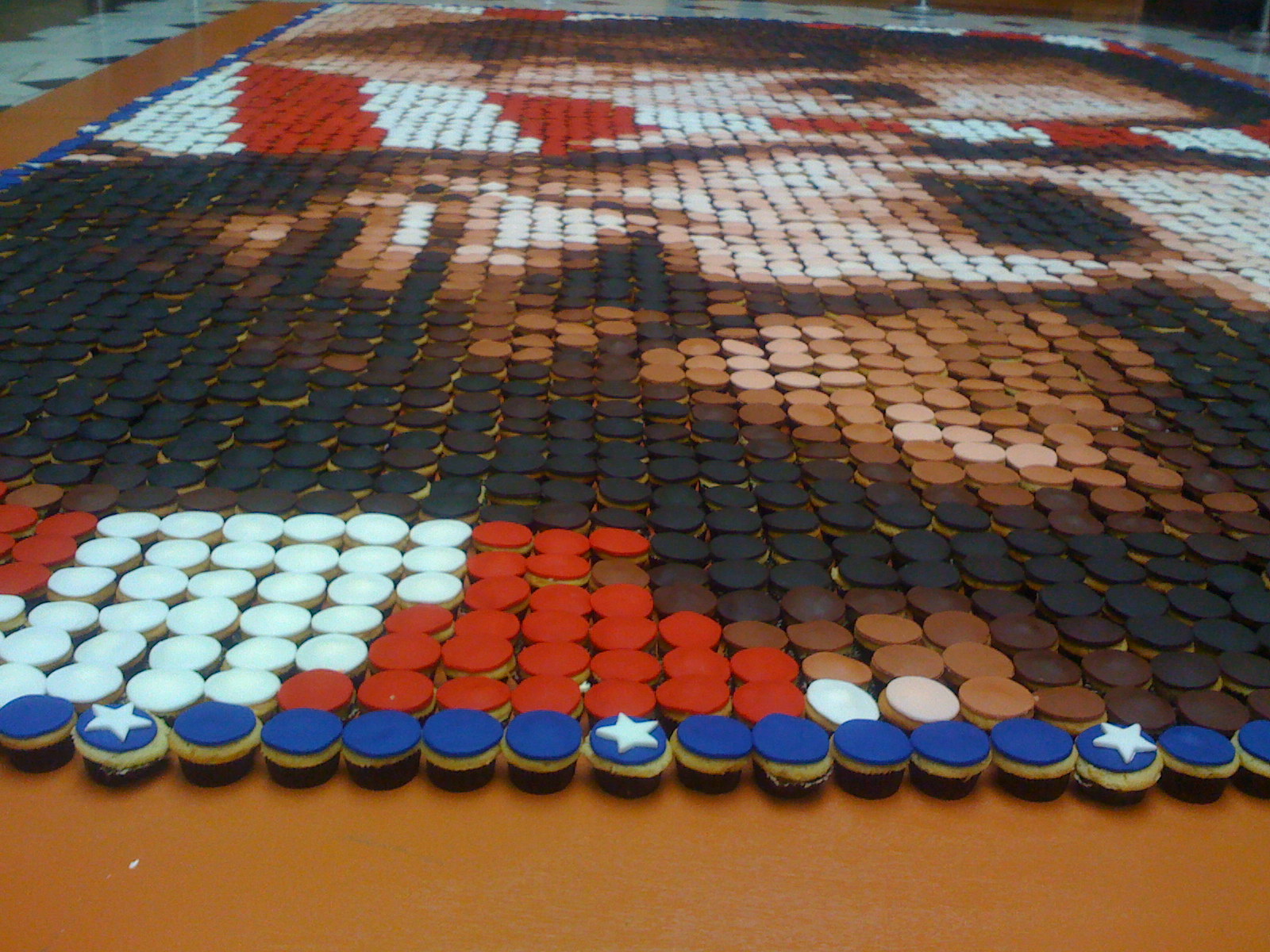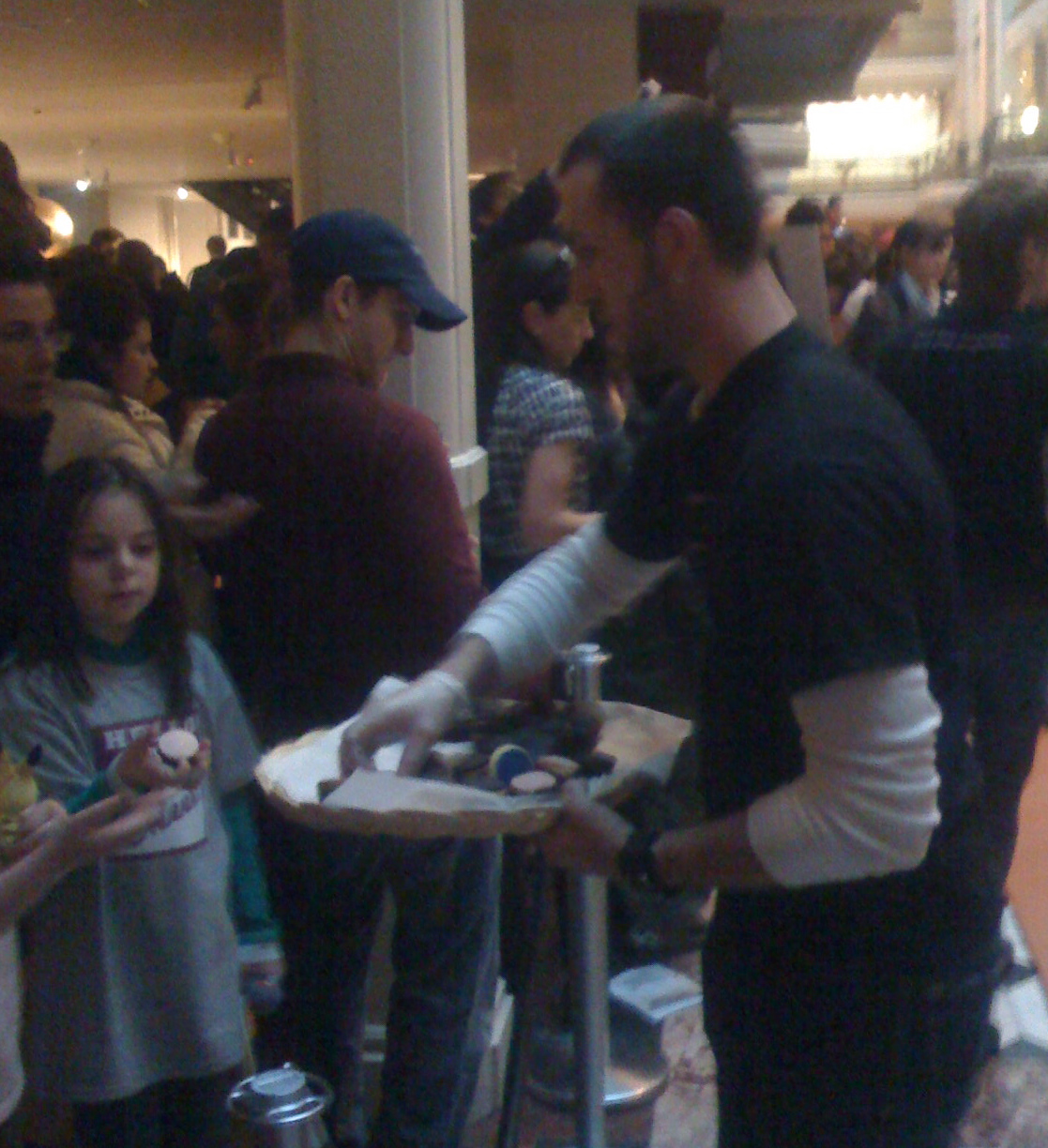 If that weren't cool enough, Rosen created artwork that was intentionally ephemeral. At 5pm, after the portrait had been glimpsed by a few thousand museum goers, and tens of thousands of others on the AAM webcam, Rosen gathered her staff and together they shouted, "Who wants cupcakes?" Then the artwork was de-installed. That is, Rosen and her team passed out the cupcakes to museum visitors, who then were able to truly consume a work of art.
The experience was amazing. And the cupcakes (which turned out to have buttercream filling!) were damn good.
National Public Radio did a story on Rosen's inspired effort last night. You can also see more photos on the AAM's Flickr stream.
---