Emotionally intelligent signage on a beach
Nicole Chen, a student at the California College of Arts' cool new Design Strategy MBA program, sends this example of emotionally intelligent signage, which she photographed on a beach in Barcelona.
The comic word bubble is a nice way to soften a somewhat stern message. And my guess is that this surprising and friendly shape, coupled with the clever text, helps keep this beach pretty clean.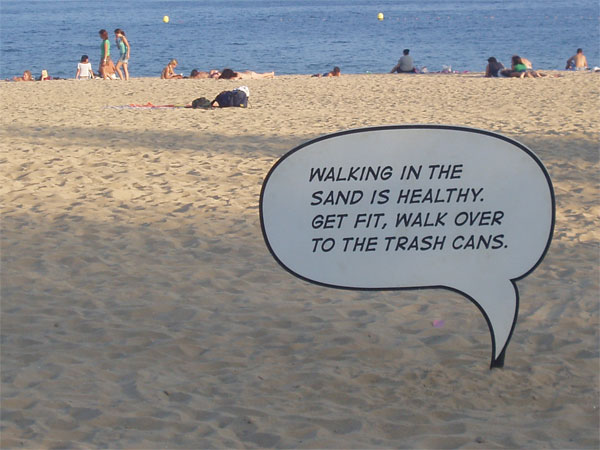 ---