Emotionally intelligent . . . invoices?
Jennifer Davis — and her trusty four-legged companion, Priest — send this example of an invoice that uses empathy and emotional intelligence in an intriguing way.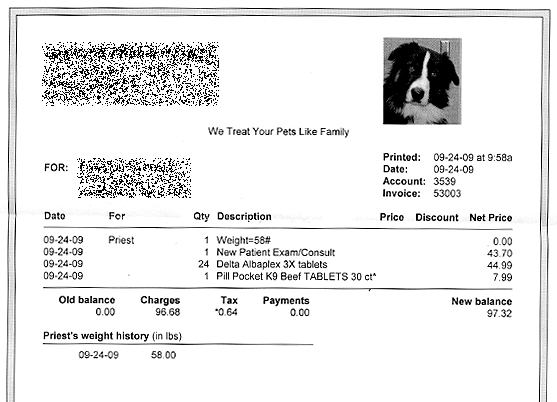 On the initial patient visit to Leawood Animal Hospital outside Kansas City, Jen explains, "the nurse snaps a shot of your pup (or kitty) and before the doctor finishes your first appointment, the image is uploaded to the billing system and ready to print."
Sweet, huh? But also smart.
As Jen says, "Who can resist NOT paying their vet bill when they see their own sweet pet staring at them from the top corner of the doctor invoice?"
---