Do you pass the pronoun test?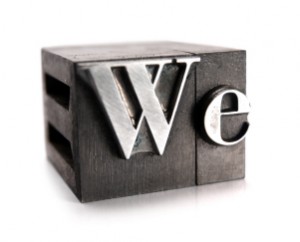 In the early 1990s, I had the good fortune to work for Robert B. Reich, then the U.S. Secretary of Labor. He taught me a simple (and free) tool for diagnosing the health of an organization.
When he visited companies and talked with employees, Reich listened carefully for the pronouns people used. Did employees refer to their companies as "they" or as "we"? "They" suggested at least some amount of disengagement, and perhaps even alienation. "We" suggested the opposite–that employees felt that they were part of something significant and meaningful.
If you're a boss–of a handful of people, an entire organization, or even your local church group–spend a few days listening to the people around you, not only in formal settings like meetings, but also in the hallways and at lunch. Then apply Reich's pronoun test. Are you a "we" organization or a "they" organization? The difference matters. All of us seek intrinsic motivation. The thing is, "we" can get it–but "they" can't.
(Note: A version of this post appeared earlier this month on the Tavis Smiley blog.)
---