Is perfectionism a problem or a plus?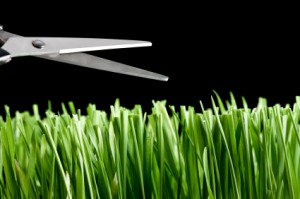 Call someone a "liar," and it's clearly an insult. Call someone a "genius," and it's almost always praise. But how about calling someone a "perfectionist"?  Is that a diss or a kiss?
The answer, it turns out, depends on what kind of perfectionist the person is. And that depends, in turn, on the person's motivation.
According to research reported in this Miller-McCune article, perfectionism comes in two varieties: adaptive and maladaptive. And one of the key determinants of the type of perfectionism someone displays is whether the quest for perfection is "motivated from an inner urge or an outside push."
If you're driving hard because of your own desire for excellence, that can actually lead to greater satisfaction and psychological health. But if you're pursuing perfection because of pressure from others — parents, bosses, peers — that's likely to take you down the path of dissatisfaction and reduced well-being.
"Adaptive perfectionism is an internal standard for achievement," researcher Robert Hill tells Miller-McCune. "Maladaptive perfectionism is an external concern – wondering what other people are going to think. It's kind of a thinking habit: 'I made a mistake there.' 'Someone will notice I didn't do that right.'"
So go ahead and be a perfectionist. Just do it for yourself — and forget what others think.
---