Is the best vacation policy no vacation policy?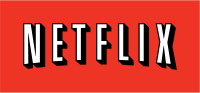 In this month's Sunday Telegraph column, I explore vacations through the lens of Netflix, Inc., which has taken a peculiar approach to paid holidays. At Netflix salaried employees (though not hourly workers) can take all the vacation they want — whenever they want to take it.  Somehow it works. (More: Check out Netflix CEO Reed Hasting's now legendary slide deck about his managerial philosophy.)
Previous Sunday Telegraph columns:
July: Can you speak human at work?
June: Is Bob the Builder the ideal leadership role model?
May: Could ending sales commissions increase sales?
---