If the shoe fits, give it away: What TOMS can teach your business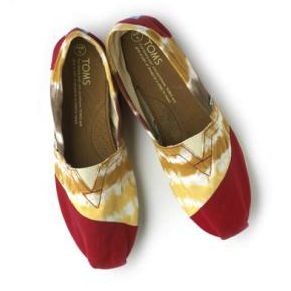 In this month's Sunday Telegraph column, I examine the peculiar business model of the insanely popular American company, TOMS Shoes. Every time TOMS sells a pair of shoes to one of its customers, it gives away a pair to someone in need.
Turns out this the BO-GOA (Buy One – Give One Away) approach might apply more broadly than we think. And its emphasis on the purpose motive has lessons for businesses of every kind.
You can read the full column on the Telegraph site.
Meantime, as a special treat for Pink Blog readers, TOMS founder Blake Mycoskie agreed to answer three additional questions about the company, its mission, and its model. You can find that short interview here.
---