Three ways to make the workplace richer in feedback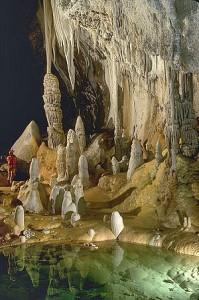 In this month's Sunday Telegraph column, I strap on my spelunking gear and explore the most feedback-deprived cave in our civilization: The modern workplace.  While the rest of our lives are rich in feedback — just look at the Tweet counter for this post or listen for the little sound your phone makes when you send a text — the workplace is barren territory.
The main mechanism for feedback on the job?
The annual performance review.
This is something that drives Millennials crazy. And their complaints often make their Boomer bosses cringe. But on this at least, Gen Y has a point.  And for them, as well as for us oldsters, I look at three ways — DIY performance reviews, peer rewards, and some groovy new software — to pump a little more feedback oxygen into our employment caves.
Previous Sunday Telegraph columns:
October: Is giving away your shoes the right business model for you?
September: What can a high school algebra class teach you about innovation?
August: Is the best vacation policy no policy?
July: Can you speak human at work?
June: Is Bob the Builder the ideal leadership role model?
May: Could ending sales commissions increase sales?
---