Why do we care about some things and not others?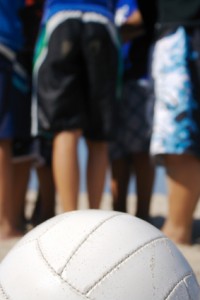 Joe F. is a high school teacher in New York who emailed recently with a pair of interesting questions. In fact, they were so intriguing that I asked Joe if I could present them to Pink Blog readers for their responses.
Here is Joe's explanation, followed by his questions:
Our school holds an annual holiday volleyball tournament in phys ed class.  Every student participates, and even the athletically uninclined risk dignity and limb diving into bleachers to save a point.  The reward for winning is nothing, yet they care at a near super-human level.
Many JV and some Varsity coaches have complained that their athletes do not care as much about their varsity sport as they do this tournament.
1) Why?
2) What can varsity and JV coaches do to build/foster this measurable effort in their sports?
Okay, folks, what do you think? Offer your answers in the Comments section. I'll collect the best and include them in a separate post.
---