Emotionally intelligent signage and Louis C.K.
Comedian Louis C.K. garnered a lot of press — and made a ton of money — last month when he disintermediated the major television networks and released his latest special as a $5 download on his web site.
Less well known is that the funny man (if you haven't seen this bit, you need to) used emotionally intelligent signage to discourage fans from ripping off his intellectual property and distributing it for free.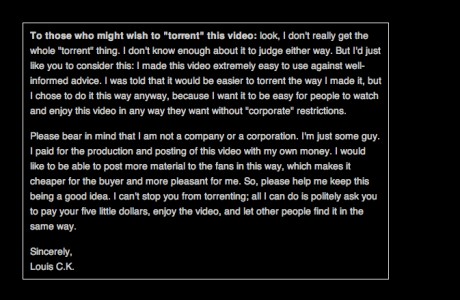 It seems to have worked.
(HT: The great Kevin Kelly, who pointed this out to me.)
---