600 ways to say thank you
Earlier this month, we hosted Harvey Mackay on Office Hours. Last week, I received a thank-you note that was memorable — and in its own Godinesque way, remarkable. You can read all five pages here, but the image below should give you the gist.
Some of you might not dig this particular approach. But it's a great reminder that we have more opportunities to stand out from the crowd than we realize.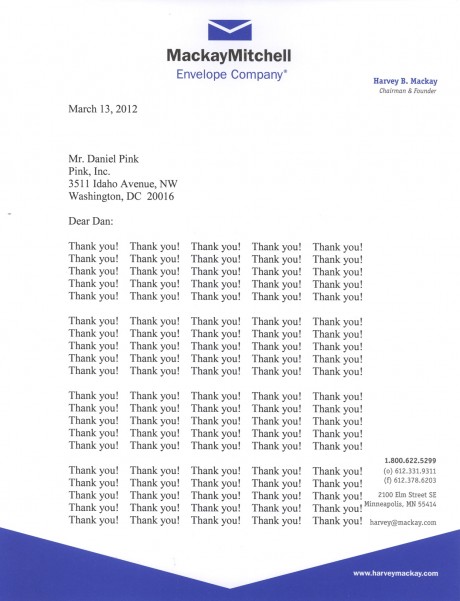 ---