Friday on Office Hours: Why do some kids succeed and others fail?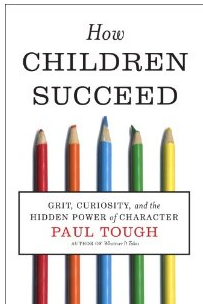 That's the question at the center of a fascinating new book by New York Times Magazine and This American Life contributor Paul Tough. It's called How Children Succeed: Grit, Curiosity, and the Hidden Power of Character (Buy it at Amazon, BN.com, or IndieBound). And Tough will be talking about it, and taking your questions, on the Friday edition of Office Hours, our monthly radio-ish program that we call "Car Talk . . . for the human engine."
The book takes on what Tough calls the "cognitive hypothesis," the idea that success hinges on mental processing speed and traditional brainpower. Instead, citing lots of interesting research, Tough shows that "non-cognitive skills" – perseverance, optimism, self-control, and so on – are actually what matter most.
To listen to an interview with Tough – and to ask him any question at all about kids, education, or your own career – tune in this Friday September 14 at 1pm, EDT.
Just dial (703) 344-2171 x203373 at the appointed hour to listen live and participate in a lively back-to-school conversation about preparing our kids and ourselves for the future.
---