The problem with problems
A quick thought about the disconnect between how we prepare kids for work and how work actually operates:
In school, problems almost always are clearly defined, confined to a single discipline, and have one right answer.
But in the workplace, they're practically the opposite. Problems are usually poorly defined, multi-disciplinary, and have several possible answers, none of them perfect.
Are timed, standardized tests the way to ready youngsters for real-world problem-solving?
Business leaders seem to think otherwise. Look at the chart below, drawn from research done by the AASA and Americans for the Arts, about how employers and school superintendents (who might have the hardest jobs in America –Ed.) define "creativity." There's a fair bit of alignment — but employers seem more concerned with how employees can frame problems and whether they're comfortable with the absence of a "right" answer.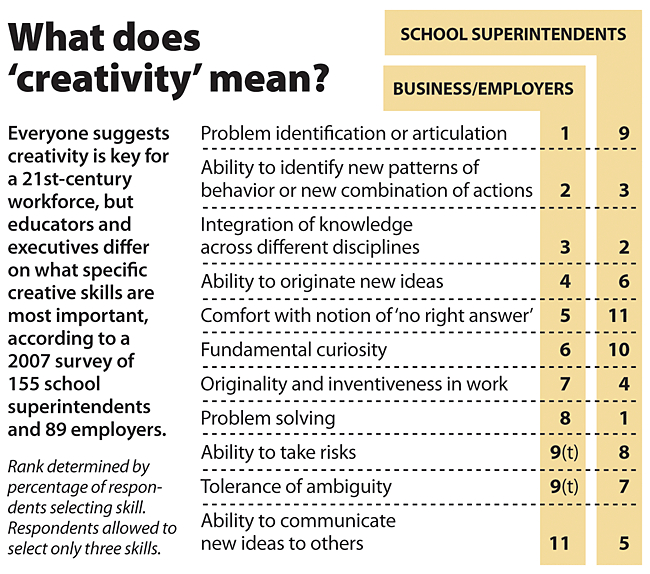 ---