Is a painting worth a thousand books?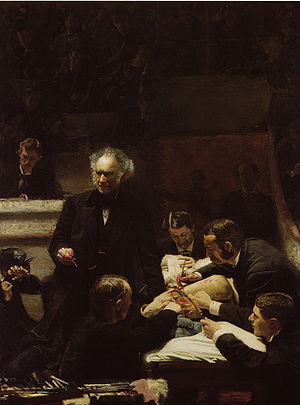 While I'm absolutely, positively in favor of colleges that assign their incoming freshman class one book to read, I'm intrigued by what the University of Pennsylvania is doing this year.
As Real Clear Arts reports, "Instead of reading a common book, to be discussed on campus, freshmen have been asked to study and be ready to discuss a painting, The Gross Clinic, by Thomas Eakins.
"The goal, according to Penn's site, is to "introduce students from the start to the critical skill of interpreting visual material. This choice also reflects a celebration of art in Philadelphia and cultural activism on the part of our citizens, and underscores the importance of the arts in civic life."
It's a cool idea, one I could see spreading to other campuses.
---