Emotionally intelligent subway signage
Rodney Martin send this example of emotionally intelligent signage from — of all places — the New York City subway. Instead of simply issuing an edict about block doors, the sign tries to explain the reason for the rule and maybe stir a few molecules of empathy.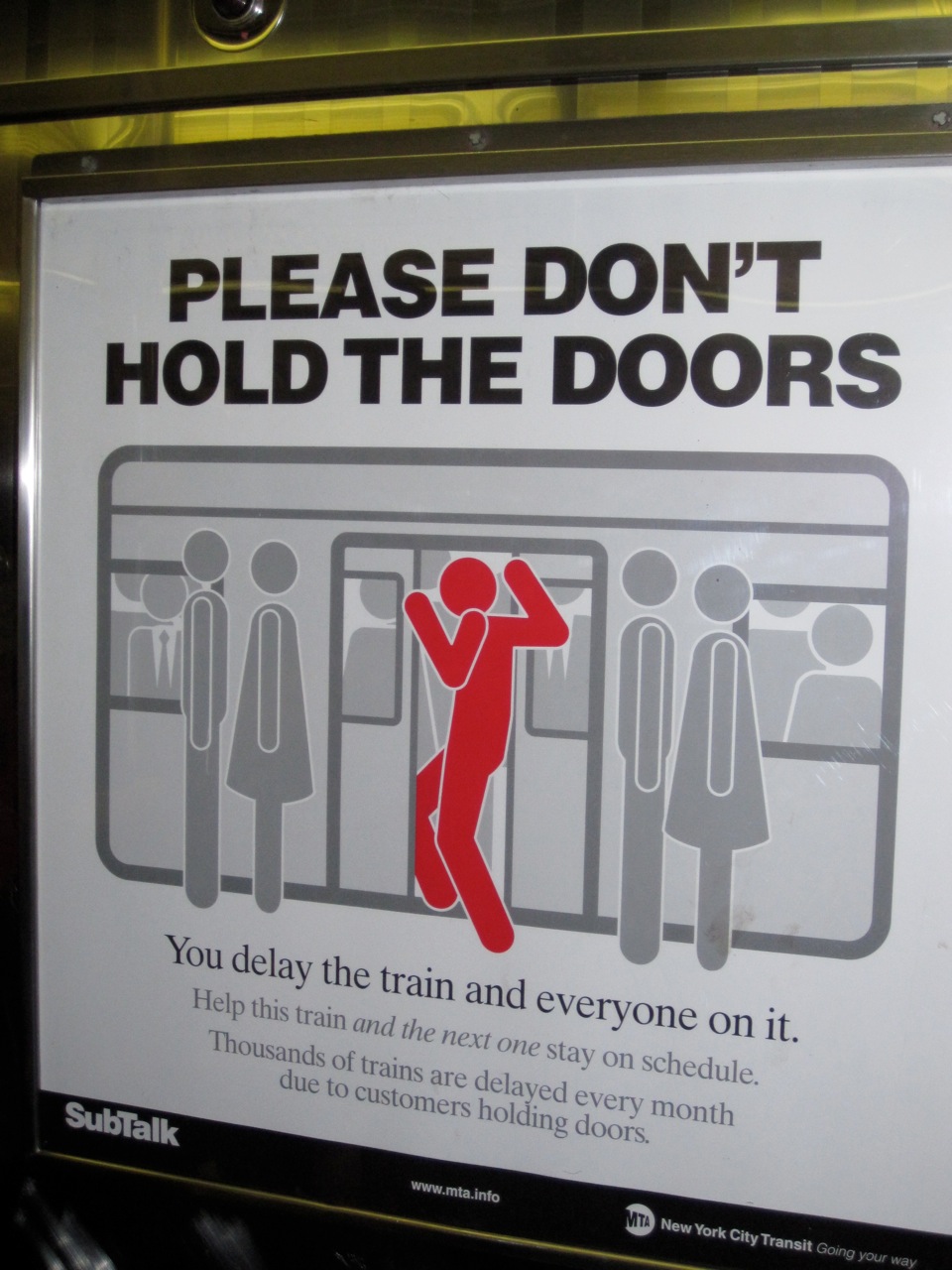 I'm not convinced, this will be effective in the hothouse of underground New York. But as they say, if emotionally intelligent signage can make it here, it can make it anywhere.
---