A Simple Idea for 2010
The year and the decade are coming to an end (three cheers for that!), which means that many people are now contemplating their New Year's resolutions. If you're among those folks, there's one resolution I hope you'll consider for your office: Radically revamping performance reviews.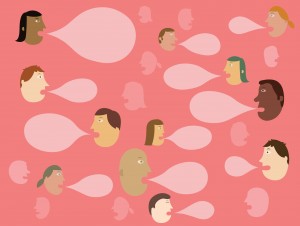 New Year's resolutions and performance reviews actually have a lot in common. They're good ideas in theory, but rarely yield much in practice. They happen too infrequently to have a big impact. And in the end, they always make us slightly uncomfortable.
So here's a better approach for 2010: Let's give ourselves our own performance reviews.
Yes, DIY performance reviews. Here's how they would work.
At the beginning of the month, figure out your goals — mostly learning goals, but also a few performance goals. Then, at the end of the month, call yourself to your office and give yourself an appraisal. How are you faring? Where are you falling short? What tools, information, or support might you need to do better?
This systematic, self-directed approach will help you far more than those awkward and painful biannual office encounters.
Some other hints:
— Set both smaller and larger goals so that when it comes time to evaluate yourself you've already accomplished some whole tasks.
— Make sure you understand how every aspect of your work relates to your larger purpose.
— Be brutally honest. If you rationalize failures or gloss over your mistakes instead of learning from them, you're wasting your time.
And if doing this solo seems too freaky, gather a small group of colleagues for regular peer-based do-it-yourself performance reviews. If your comrades really care — and most do, believe it or not — they will tell you the truth and hold you accountable.
***
P.S. My new book, Drive, comes out today. Get it from your favorite online bookseller. Or take that holiday gift card into your local bookstore and buy it there.
---