My 10 favorite books of 2009
'Tis the season for end-of-the-year lists. But why let the MSM have all the fun?
Herewith, arranged alphabetically, are my ten favorite books of 2009.  All of these are great, and many of them make me proud to be a writer. (Note: These are books I read in '09. A few were published in other years.)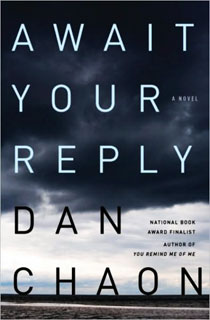 Await Your Reply by Dan Chaon
Somehow Chaon managed to create a lock-yourself-in-the-bathroom-to-see-how-it-turns-out thriller that's also a nuanced meditation on the fluidity of identity. Oh, and it's three separate narratives that slowly intersect. A tour de force. Link
Born to Run: A Hidden Tribe, Superathletes, and the Greatest Race the World Has Never Seen by Christopher McDougall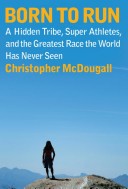 How did a tribe of  tunic-sporting, sandal-wearing, alcohol-swilling canyon dwellers become the greatest distance runners of all time? And why might running shoes cause more harm than good? You'll find answers to both questions in this rollicking nonfiction tale. Link
Manhood for Amateurs: The Pleasures and Regrets of a Husband, Father, and Son by Michael Chabon
A collection of essays about being a 40-something white guy who grew up in the 1970s and now has a smart wife and a passel of kids. Strangely, I could relate.  And, man, can Chabon write a sentence. Link
Nurtureshock by Po Bronson and Ashley Merryman
A fascinating look at the science of parenting that overturns many old verities about raising kids. This one wins the prize for the most underlined book of the year. Link
Predictably Irrational: The Hidden Forces That Shape Our Decisions by Dan Ariely
A cogent, and surprisingly entertaining, look at several aspects of behavioral economics. Understanding Ariely's distinction between social exchanges and market exchanges changed the way I see the world.
Link
Revolutionary Road by Richard Yates
Although this novel came out in 1962, I'd actually never heard of it until this year. A genuine classic (unlike the movie, which was disappointing.) Link
Rules of Thumb by Alan Webber
Espresso shots of insight by one of the smartest business minds around. Link

The Art of Osamu Tezuka, God of Manga by Helen McCarthy
Osamu Tezuka is probably the most extraordinary cultural figure most Americans have never heard of. He essentially invented manga. In Japan he's a combination of Thomas Edison, Walt Disney, and Elvis. This is a beautiful book, too. Link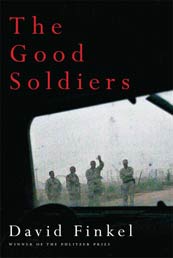 The Good Soldiers by David Finkel
WaPo reporter Finkel spent nearly a year with a battalion of U.S. infantry soldiers serving in an insanely dangerous area of Iraq during the 2007-2008 "surge."  This book broke my heart and made me question what the hell we're doing in Iraq and Afghanistan. Link
Careful readers will note that I've listed only nine books. The year ain't over. Other books on my pile that I haven't gotten to yet, but that just might qualify for that coveted final spot are: In Fed We Trust, DeKooning, The Lunar Men, The Talent Code, Say You're One of Them, Both Ways Is The Only Way I Want, The Informers, The Healing of America, Free, Sag Harbor, and The Fourth Part of the World.
Meantime, what's on your list? Feel free to add your favorites to the comments section. I'll collect a sampling and repost.
---