Kill a bonus, save a company?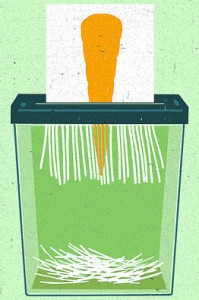 Management scholar Henry Mintzberg has a provocative solution to the problem of executive bonuses: Don't trim or tweak them. Get rid of them altogether.
In a persuasive and clear-eyed essay in a special section of the Wall Street Journal earlier this week, Mintzberg says that no matter how you configure bonuses, they create twisted incentives that inevitably enrich executives at the expense of shareholders, customers, and less privileged employees.
It's worth reading the whole thing, but here are three especially succulent morsels:
"If more executives these days were as creative in doing their jobs as they are in getting compensated for them, we would be in a period of boom, not bust."
"All too often, financial measures are a convenient substitute used by disconnected executives who don't know what else to do—including how to manage more deeply."
"As an executive, if you want a bonus, buy the stock, like everyone else. Bet on your company for real, personally."
---