Is purpose really an effective motivator?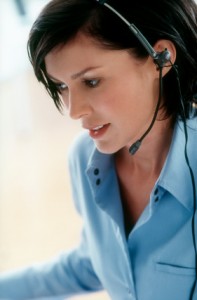 Over at the Inside Influence Report, Noah Goldstein writes about a recent study that examined whether infusing a task with purpose can motivate high performance.
The study, conducted by Wharton's Adam Grant, involved the call center at a university fundraising organization. Grant obtained permission to talk to the folks working at the call center — and then randomly assigned employees to one of three groups.
As Goldstein explains:
Some of these employees read stories from other employees describing what they perceived were the personal benefits of the job, including financial benefits and the development of skills and knowledge (Personal Benefit condition). However, another set of employees read stories from the beneficiaries of the fundraising organization, who described how the scholarships they obtained from the organization had a positive impact on their lives (Task Significance condition). Finally, there was a third group of employees that did not read any stories (Control condition). In addition, the employees were told not to talk about or share what they had read with any other callers. The researcher was able to obtain the number of pledges earned as well as the amount of donation money obtained by the callers both one week prior to the study and one month afterward.
What happened?
The results were "amazing," says Goldstein. Employees in the Personal Benefit and Control groups secured the same number of pledges and raised the same amount of money as they had before the intervention.
But people in the Task Significance Group, the ones who read about what their work accomplished and how it affected the world, "earned more than twice the number of weekly pledges (from an average of 9 to an average of 23) and more than twice the amount of weekly donation money (from an average of $1,288 to an average of $3,130)."
Further confirmation perhaps of the power of the purpose motive.
---