The peril of giving people what they want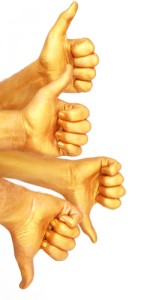 Give customers what they want.
It's a sturdy principle of business, one that most of us endorse.  But it's also a principle that can carry seeds of its own demise. And nowhere is that clearer than in the suddenly wild and wooly world of journalism.
As newspapers disappear and big media's business models crater, there's been a flurry of entrepreneurial activity in journalism. Many of these ventures — from new ones like Smoking Gun to remade ones like The Atlantic — are inspired. Others, well, less so.
But one of biggest trends is assigning and displaying stories based on what people are looking for in search engines. Demand Media and others troll the millions of Google (and Yahoo and Bing) searches that take place each hour and then fashion offerings based on what people seem to want. There's nothing wrong with "search engine journalism." But it's hardly a model for a really successful venture — in media or any other realm. Why?
Because many times we don't know what we want.
The individuals and companies that make a difference — and make a buck — are those who are able, to paraphrase the great Paola Antonelli, to give the world something it didn't know it was missing.  So if you look at the real gamechangers, in media and elsewhere, they're things people weren't looking for.
For instance, nobody was searching stuff like this:
What are the lesson's here?
Enhancing a category is cool; creating a category is cooler. Providing people what they want is a smart tactic; giving people something they didn't know they're missing is an even smarter strategy. Listening to the customer can be helpful; listening to your own voice can be revolutionary.
---