What makes an elite?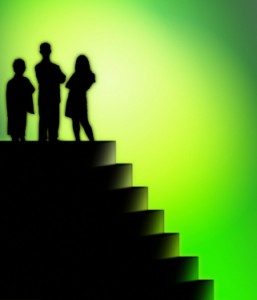 Paul Sullivan — author of the terrific book, Clutch — has a fascinating piece in Saturday's New York Times about the growing ranks of social scientists who are studying American elites.
As wealth in this country concentrates at the top — and, increasingly, at the top of the top — how that happened and who inhabits this upper echelon becomes an important research question.
Sullivan's story offers three especially interesting tidbits:
One scholar he interviews "cited data that the United States now had the lowest level of intergenerational economic mobility in the world, after England." If this is accurate, it's terrifying. And if it persists, it fundamentally changes the very notion of America – both as a nation and an aspiration.
Northwestern professor Jeffrey Winters has identified what he calls the "income defense industry," a loose alliance of "accountants, lawyers and financial advisers employed by the wealthy – and the merely affluent – to manage their financial affairs." Isn't this an argument for tax simplification? Wouldn't the talents of the people in this industry be better deployed on something more productive than gaming the tax code?
In a finding that offers hope for the depressing consequences of that first tidbit, it turns out that a privileged upbringing matters much less than researchers thought, according to Michael Lindsay at Rice University. Instead, it was an early career opportunity that often provided the route to the top. "Being able to look beyond their specialty early – as opposed to being highly specialized early on and then thrust into a leadership role – distinguished great leaders more than any early advantage."
Keep an eye on this research. It's going to reveal a lot about this country and its people.
---