A holiday freebie for readers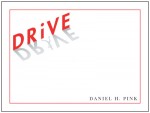 It's been a zooey few weeks, thus the radio silence from the Pink Blog. However, over the next few days I'm hoping to catch you up on a few projects.
But first . . . a freebie!
Maybe you've been planning to give Drive as a holiday gift. And maybe you think your present would be even more special if it were adorned with, say, an official signed Drive bookplate.
Well, your prayers are answered.
If you'd like a signed bookplate -– for that special someone or for little old you -– just complete this form.
We'll send you one for the low, low price of . . . nothing.
Yep, it's free. No cost. No strings. Just a small way of saying thanks for reading.
Simply fill in the form -– and we'll take care of the rest. (Warning: supplies are limited and we can send bookplates only to the US and Canada)
---