Emotionally intelligent signage in a Texas hotel
Last week, I stayed at the newly-opened W Hotel in Austin. All in all, it was a first-rate experience. But what struck me most — natch — were two of the hotel's signs.
The first I encountered when I entered my room and walked into the bathroom. There, affixed to the mirror, was this: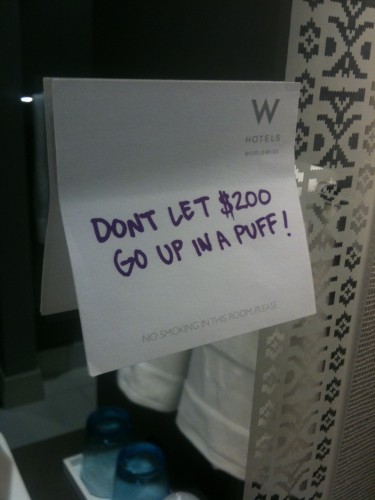 In most hotels, you'd see a serious, sturdy, and largely forgettable sign declaring "No Smoking." But the Post-it delivers a surprise and the wording a sense of urgency. As the Heath brothers would say, this is a sticky idea. Truly.
Later, I walked through the hallway and passed by a locked door next to which the hotel would typically affix an "Employees Only" sign. Instead, I saw this: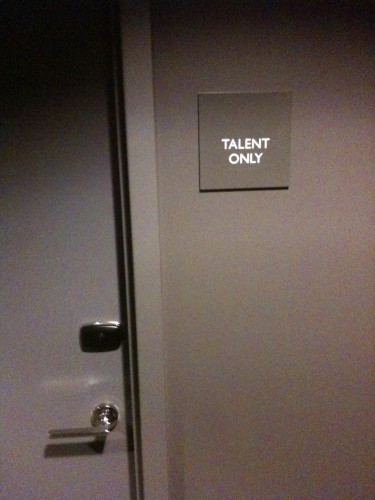 Whoa. The folks here aren't employees. They're talent. That subtly changes guest encounters and probably gives the staff a sense that they're being taken seriously.
Small touches, of course. But both are, er, signs that this was a hotel that didn't do business as usual.
---