Does giving teachers bonuses improve student performance?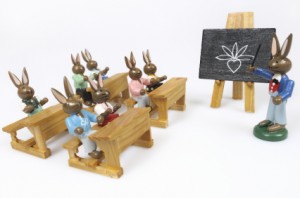 One of the hottest ideas in education policy these days is tying teacher pay to student performance on standardized tests. The theory is that offering up cash bonuses will prompt unmotivated and unaccountable teachers to get their acts together and do better by our kids.
The first comprehensive study of this approach, from the Nashville public schools, showed an effect somewhere between minuscule and nonexistent. The students of incentivized teachers did no better than the students of teachers paid regular salaries.
Now an even bigger study is out from Roland Fryer, a prominent Harvard economist and an architect of some of these programs. In an impressive paper published last week, he examines the effects of pay-for-performance in the New York City public schools. Here, from the paper's abstract (and with italics added), are his key findings:
"Financial incentives for teachers to increase student performance is an increasingly popular education policy around the world. This paper describes a school-based randomized trial in over two-hundred New York City public schools designed to better understand the impact of teacher incentives on student achievement. I find no evidence that teacher incentives increase student performance, attendance, or graduation, nor do I find any evidence that the incentives change student or teacher behavior. If anything, teacher incentives may decrease student achievement, especially in larger schools."
I'm all for experimenting with new solutions. But it should be clear from these results — not to mention, from 50 years of research on human motivation and performance — that improving American education will take bolder and less convenient solutions that dangling a few carrots in front of our teachers. (You can read Fryer's full paper here.)
---