Emotionally intelligent Tuesday — Part 3
In Singapore last week, on the way out of the mens room at Changi Airport, I spotted this interactive console — which asks patrons to evaluate their experience by touching one of five ratings buttons: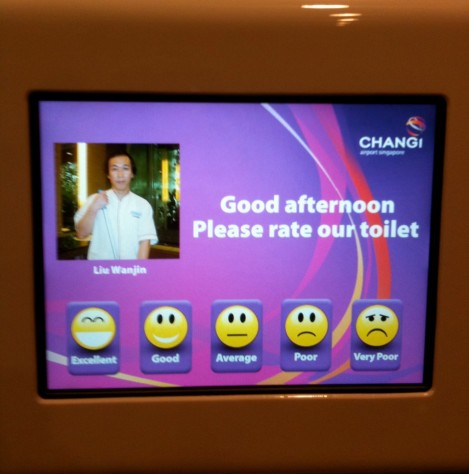 Leaving aside my germaphobe's resistance to touching a screen after washing my hands, I cast my vote for "Good" — because the restroom was pretty good and because I didn't want Mr. Liu to suffer if others had somehow given the joint low marks.
Question: Do you think these sorts of things are useful in improving public places? Would they change your experience by making you more conscious of it?
---