Emotionally intelligent signage comes to Broadway (and other avenues)
The Big Apple is hauling out the Big Skeleton.
The NY Times City Room blog reported last week that Mayor Michael Bloomberg's Transportation Department seems to be taking a page from the emotionally intelligent signage playbook in an effort to reduce speeding. As the official city press release explains, "This month, a new series of speed boards will be installed featuring digital displays of skeletons when drivers exceed the posted speed limit."
In other words, if you're going along within, say, the 30 m.p.h. speed limit, you'll see this: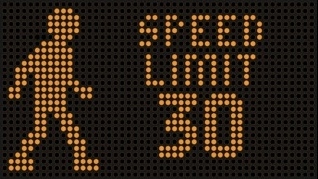 But if your lead foot pushes the speed too high, you'll see this: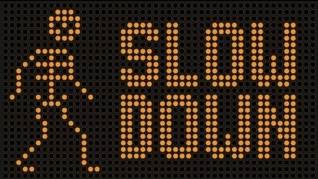 Is this idea shrewdly spooky or crudely kooky?
Bonus Singage! Tom Vanderbilt — whose book, Traffic, is utterly fascinating — shares another example (this one from London) of emotionally intelligent signage that aims to improve driver behavior.
---