The Genius Hour: How 60 minutes a week can electrify your job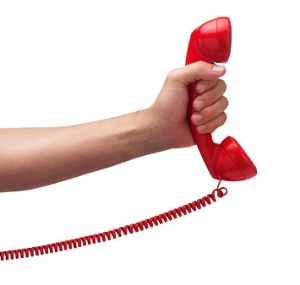 Lots of people believe that a single individual can't make a difference in an organization.
Lots of people, it turns out, are wrong.
Take the case of Jen Shefner. She's an assistant vice president at Columbia Credit Union in Vancouver, WA, in charge of the credit union's online and mobile services. Last month I met her at a conference, and she told me about a smart and simple innovation that she calls the "Genius Hour."
Jen grooved on Google's 20% time and Atlassian's Fedex Days – and wanted to bring that sort of noncommissioned work to her department. Trouble is, the three folks on her staff handle phone calls and requests from credit union members and internal customers. They have to be available throughout the day. Breaking away for a 24-hour FedEx Day or an afternoon passion project – and leaving customers with an endlessly ringing help line – is a nonstarter. So Jen fashioned a solution.
Each week, employees can take a Genius Hour — 60 minutes to work on new ideas or master new skills. They've used that precious sliver of autonomy well, coming up with a range of innovations including training tools for other branches.
Of course, an hour a week for every employee isn't much time. But it's an hour more than most of us get. And Jen makes it work for at least three reasons.
The boss pitches in. Who answers the phone when an employee is on a Genius Hour? Jen does. That's right. Jen steps up and does her staff's jobs so they have time to do big think work. Imagine if all managers showed that level of integrity and commitment.
Implementation matters. Jen admits that "it's hard for our industry to see ways to offer autonomy," and for good reason – credit unions are highly regulated and by necessity must be conservative. As a result, good ideas often blossom – and then wither from inaction. Jen works like a fiend to see that the best ideas get implemented.
It's on the schedule. Genius Hours aren't ad hoc. They're fixed on the departmental calendar. The hour, if not exactly sacred, is semi-sacred. In most organizations what gets scheduled gets done.  Genius Hours get scheduled, which why they get done.
"Great ideas come from every level," Jen says. But she's too modest to suggest that the Genius Hour itself is a great idea. It is.
When are you going to give it a try?
---