Ask Marcus Buckingham anything you want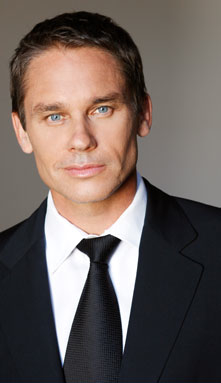 (UPDATE: 9/16, 1pm ET — I inadvertently gave out the wrong email address on today's show. The correct one is [email protected]. Sorry.)
In the last decade, millions of people have come around to the idea that we're better off building on our strengths instead of constantly trying to fix our weaknesses. That change in perspective is due, in no small part, to Marcus Buckingham.
Now you'll have a chance to ask Marcus anything you want on the next episode of Office Hours — Friday September 16 at 11am EDT.
For those of you who haven't been paying attention, Office Hours is our new radio-ish show in which I open the phone lines for an hour to listeners across the planet who can ask me and a special guest questions about work, business, life, or any other topic. As we say, it's Car Talk . . . for the human engine.
And for those who really haven't been paying attention, Marcus Buckingham is among of the world's top management thinkers — and co-author of Now, Discover Your Strengths, one of the most influential (and top-selling) books of the past decade.
This week, Marcus launched a new book —StandOut: The Groundbreaking New Strengths Assessment from the Leader of the Strengths Revolution
— which includes a powerful new strengths assessment that builds on what he's learned in the ensuing years. (I've taken the assessment. It's really interesting. I might even reveal the results on the show.)
To join us on Friday September 16 at 11am EDT, whether to ask a question or just to listen in, simply call 1 (703) 344-2171 and enter this passcode: 203373#. It's free — and freewheeling.
ADDED BONUS: We'll be giving away copies of Marcus's new book to 24 lucky listeners. The only way to win, though, is to tune in.
To hear previous episodes of Office Hours, visit the show's web page or snag them on iTunes.
---