Income inequality: Is what's good for the NBA good for your company?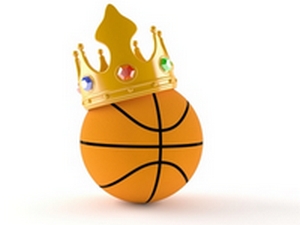 On the business pages, columnists are writing about income inequality. On the sports pages, they're discussing the labor economics of the National Basketball Association. Here at the Pink Blog, we can do both.
Take a look at this chart of the 50 highest paid NBA players. These guys make a lot of money – practically CEO money! — and they mostly deserve it. (Well, not you, Gilbert Arenas).
But not all players collect that kind of dough. For every Elton Brand getting $17 million per year, there's a teammate like Jodie Meeks earning $884,000.
Shouldn't that kind of inequality — Brand makes 19 times what Meeks does — breed resentment and hurt team performance?
Back in 1999, economist Craig Depken looked at wage disparity within major league baseball and found that, "high total salary levels improve team performance and great wage disparity reduces team performance." Teams that paid more equally performed better. Would the same be true of basketball?
Nir Halevy of Stanford and Adam Galinsky, Keith Murnighan, and Eileen Chou of Northwestern reasoned that hoops was different from baseball. Because basketball requires greater and more constant in-game coordination and cooperation, they suspected that team success in this sport depended on a more hierarchical system — one or two Kobes or Lebrons and a cast of supporting players.
To test their theory, they crunched pay and playing time data from 11 recent NBA seasons. It turned out that teams with "stars" – players who received mega-paychecks and were consistently in the starting line-up – performed better and showed more indicators of cooperation and coordination (e.g., assists) than more egalitarian teams.
In a press release, Galinsky explained why he thinks the star system works: "In a team environment where players are dependent on each other, they may see hierarchy as both legitimate and fair, which is likely to make the hierarchy function effectively."
There may be another factor at play here. Unlike salaries in most organizations, NBA salaries are highly publicized and publicly available. The transparency of the system means the star is as accountable to his teammates as they are to him and proportionally more responsible for the team's success.
All of which raises some questions. Are large companies more like the Miami Heat or the Miami Marlins?  That is, do they work better as star-dominated hierarchies or clusters of independent performers? And depending on your answer, does that inevitably mean that either (a) executive pay should be more transparent or (b) corporate pay disparities should be less outrageous?
---