5 email newsletters worth reading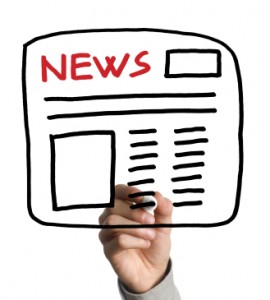 One reason I like writing email newsletters is that I also like reading them. Last month, a few folks asked me which e-newsletters I regularly read — not the ones I subscribe to, but those I actually read.
Here, in alphabetical order, are my top five:
1. ArtsJournal — A fascinating roundup of stories on media, publishing, visual art, music, and the world of ideas. Daily and weekly.
2. NBER Digest — Brief but comprehensive summaries of the most interesting and important new economics papers. Monthly.
3. SmartBrief on Workforce — For HR nerds only, this e-zine has lots of great links about talent, organizational behavior, and management. Daily.
4. Springwise — An amazing roundup of new business ideas and surprising business models from around the world. Daily and weekly.
5. Very Short List — A book, a film, a DVD, a TV show, an album that you probably haven't heard of and probably should. Daily.
Got e-newsletters that you enjoy?  Let me know about them and I'll publish a list of reader picks.
BTW, if you'd subscribed to our own (irregular and irreverent) newsletter, you'd have received the above list a week ago.
---