Help Kathryn come up with a job title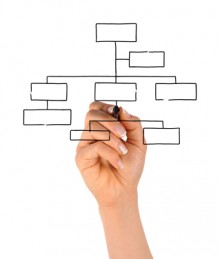 Kathryn, a reader in Canada, wrote to me last week asking for some advice. Since history has shown that your advice is always way better than mine, I'm posing her challenge to you, Dear Readers.
She writes:
"I'd just finished your book, Drive, when I was approached out of the blue about taking on a new and exciting job working with a cutting edge athletic performance and rehabilitation centre.

"The role entails strategic thinking, visioning, marketing, promoting, branding, building a sense of community within the training facility and 'managing' a team of health care providers and trainers.

"They have in the past had two horrible managers and the team is really quite demoralized. . . . But I am looking forward to taking on this role and helping the team develop their sense of autonomy, mastery and purpose.

"The owner is calling the position the Clinic and Gym Manager. Blah!!! I'm not certain that term will endear me too much to my new team.

"Any suggestions around alternative titles?"
So, folks, what do you recommend for Kathryn's job title?
Put your suggestions in the Comments section. Then — seriously — Kathryn will choose the one she likes best.
---