Root canals, baptisms, and emotionally intelligent parking signs
As always, the Pink, Inc., mail bag is brimming with emotionally intelligent signs sent by readers around the world.  Here are two that attempt to use signage and humor to enforce parking regulations.
John Huntoon snapped this photo when he went to visit his dentist in Cardiff by the Sea, California: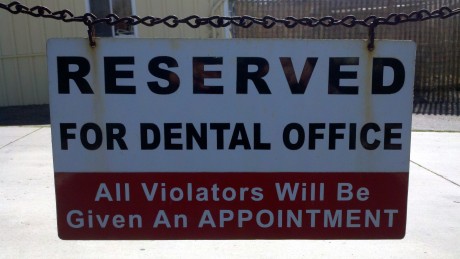 And several readers have sent versions of this sign, which apparently adorns more than a few church parking lots: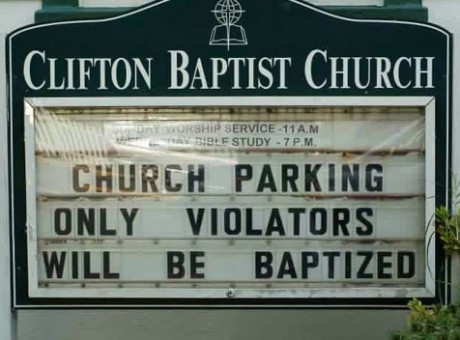 Odontophobics and atheists, be warned!
If you've seen a sign, emotionally intelligent or otherwise, that you want to share, just send us an email.
---