3 more emotionally intelligent ways to keep streets safe
As always, the mailbag of emotionally intelligent signage is brimming with examples sent by readers around the world. And as always, the most prevalent target of this new approach to sign and symbol is dangerous driving.  Here are three that caught my eye:
A homemade sign from a tough-minded (but not litigious) parent: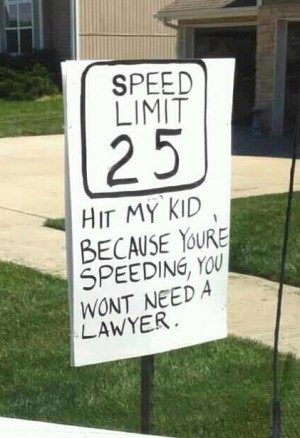 An official sign from the hilly state of Himachal Pradesh in northeast India: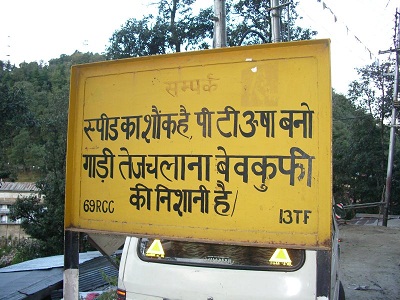 (If your Hindi is rusty, this translates to "If you fancy speed, become PT Usha. Speed driving is a sign of stupidity." If your Indian sports history is rusty, PT Usha is one of the fastest runners the country has ever produced.)
And a new-fangled centaur-style police car that's apparently being widely used in Texas to deter drunk driving.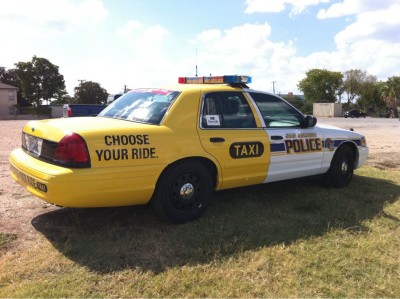 (HT: Jeremy Epstein, R. Ganesh, and Chris Nute)
---