3 outstanding books for your spring reading list
Over the last few months, I've had the privilege of reading three truly outstanding books. None are about business or work per se — but all are amazing and worth your time.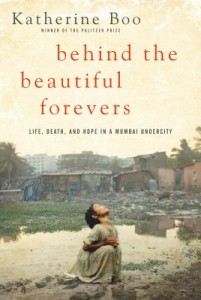 The first is Katherine Boo's Behind the Beautiful Forevers: Life, Death and Hope in the Mumbai Undercity. Boo, a New Yorker writer, spent three years observing life in a slum adjacent to the airport in Mumbai, India. She returned with a riveting story that's centered around a self-immolation and ensuing false accusations, but is ultimately about family, poverty, justice, and being human. This work of non-fiction is as gripping as a classic novel, a book that people will be reading for many years.  (Amazon) (BN.com) (IndieBound)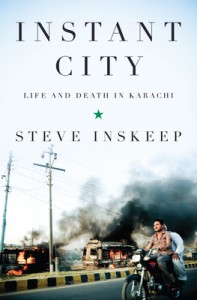 Instant City: Life and Death in Karachi, by NPR journalist Steve Inskeep, hasn't gotten as much press as Boo's book — but it's just as good. Instead of Mumbai, Inskeep takes us to Karachi, Pakistan — and describes how a once-sleepy enclave became a sprawling 13 million person metropolis, rife with violence, terror, and even a little hope. The reporting is so rich and the writing so vivid, you can almost smell the streets. Instant City deserves to be a huge bestseller. (Amazon) (BN.com) (IndieBound).
Then there's Billy Lynn's Long Halftime Walk by Ben Fountain.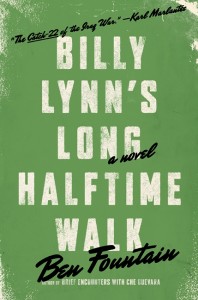 Here's the high concept pitch: Catch-22 meets Tom Wolfe . . . for the Iraq War. Billy Lynn is a Army private just back from a  firefight in Iraq, the video of which has gone viral thanks to Fox News and the Internet. Over the course of a Dallas Cowboys Thanksgiving football game, Billy encounters all manner of American weirdness. A Hollywood producer, drunken soldiers, rapacious capitalists, an amorous cheerleader, inert and clueless citizens, even Beyonce. This is one of the best novels I've read in years. (Amazon) (BN.com) (IndieBound)
---