A great idea needs a new name. Want to help?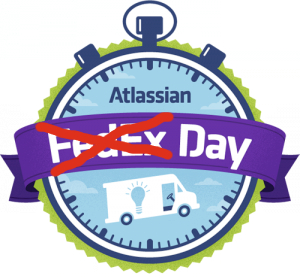 One of the best ideas I've heard in the last 10 years is the FedEx Day. Created by the Australian software company Atlassian, FedEx Days give people 24 hours to work on whatever they want — so long as it's not part of their regular jobs and provided that they show what they've created to their colleagues when the 24 hours elapse.
Why the name? Because you have to deliver something overnight.
FedEx Days have been hugely successful in generating new products, fashioning fixes to existing products, and improving internal processes. That's one reason why they have spread like kudzu in recent years. But now, Atlassian says in a blog post, the name must change.
It turns out that FedEx, which had absolutely no connection to its eponymous days, has asked Atlassian to choose a new name. They weren't jerks about it. No growling lawyers or menacing cease-and-desist letters. FedEx* just said essentially, "Hey, it's our brand, not yours. So if you don't mind, come up with something else."
Atlassian is now trying to find that something else. And the company, a true pioneer of leading-edge work practices, has reached out to its loyal base of customers and blog readers for suggestions.
If you have a cool new name for this cool semi-new innovation, visit the Atlassian site and offer your idea. You've got until May 23 at midnight PDT. But I beg you: Please don't suggest "UPS Days."


*(Full disclosure: I'm a fan of FedEx — both because of my experiences as a customer and because FedEx founder Fred Smith called me a few months ago to tell me he liked Drive.)
---