Ask Tom Peters anything you want — only on Office Hours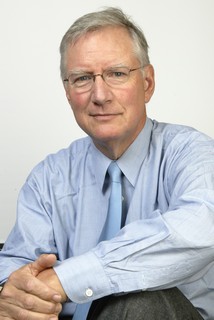 Our next guest on Office Hours is none other than Tom Peters — the peripatetic and perspicacious co-author of In Search of Excellence and the man The Los Angeles Times called "the father of the post-modern corporation."
Join us on Monday, May 14 at 2pm, EDT, for what promises to be a terrific Office Hours episode. I'll talk with Tom about the state of the economy, the new rules of work, and his recently released "mother of all presentations." And as always, you'll be able to call in and ask him anything you want.
(Don't know what Office Hours is?
Click here. Or repeat after me: "It's Car Talk . . . for the Human Engine.")
To listen live, just dial 703.344.2171 and enter the passcode 203373 on Monday at 2pm, EDT. We'll give you directions for how to ask your questions during the hour.
If you've never heard Tom before, you're in for a treat. If you've never asked him a question, you're in for an education.
You can listen to some of our past shows, featuring guests like Marcus Buckingham, Jim Collins, Jonah Lehrer, and Susan Cain, on the Office Hours page. You can also subscribe on iTunes.
---