Yes, smart phones are actually underhyped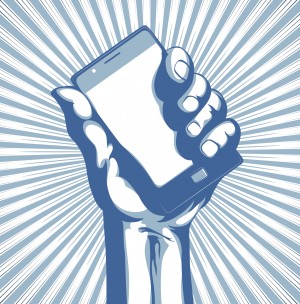 Last month, toward the end of an on-stage conversation at Wired's Disruptive by Design Conference, Mark Andreessen (he of the Mosaic browser, giant venture fund, and shiny, egg-shaped pate), unleashed a corker.
The smart phone revolution, he said, is under-hyped. "We have never lived in a time with the opportunity to put a computer in the pocket of 5 billion people."
Techno-bluster?
Maybe not.
Technology Review has a fascinating piece chock-a-block with startling factoids (emphasis added):
In 2006, smart phones accounted for just 6% of U.S. mobile phones sold that year. Today, "smart phones represent more than two-thirds of all U.S. mobile-phone sales."
"In 1982, there were 4.6 billion people in the world, and not a single mobile-phone subscriber. Today, there are seven billion people in the world — and six billion mobile cellular-phone subscriptions." Of those subscriptions, 73 percent are now in the developing world, even though those countries account for just 20 percent of the world's GDP."
"According to IDC, smart phones accounted for 36 percent of global mobile-phone shipments in the first quarter of 2012, up from 25 percent a year earlier. If smart phones continue to gain at even this pace, 'feature phones' will be largely a memory in another five years."
Right now the world has 1.4 billion PCs in use. "Mobile phones, on the other hand, are already selling more than 1.4 billion units every single year."
The moral of the story: As always, ignore Andreessen at your peril.
---