3 cheap and effective productivity apps
Need a life-hack fix? Got a couple bucks? Here are three cool iPhone apps that will help you track your journeys, value your time, and meet your goals: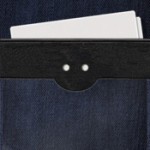 The first app is the delightfully named Wonderful Day. The idea is similar to Jerry Seinfeld's ruthlessly elegant productivity tip. Set up your goal in Wonderful Day (I've established two: running at least 3 miles and writing at least 400 words). Wonderful Day will send you a single daily reminder — not a riot of beeps and buzzes — and when you accomplish your task, you mark it as done in the app. After a few days, you'll see a chain of green dots next to your goal. The longer the chain grows, the more reluctant you'll be to break it with a dreaded red dot indicating that you haven't done what you set out to do. A very sensible 99-cent investment.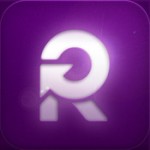 The next is Replay My Day, a $1.99 app that captures your Facebook updates, Tweets, photos, notes, just about anything else you want and plots them by location. Its creator calls the result "a magic diary." The magic part is that you can then replay any of your recorded days like a mini-movie, traveling back in time and space to relive those moments as you recorded them. You could use it, say, to remember a family vacation — but it might also have business applications. How about using Replay My Day to compile research for a book or article? Salespeople could use it to track their customer visits. A farm-to-table entrepreneur could record the travels of a turnip to your dinner plate. Imagine if Leopold Bloom had had this app in his pocket.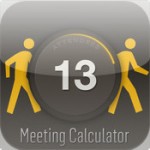 The last app offers fun and insight — with a bite. Ever wonder what all those meetings are costing your company? With MeetingCalc, you'll get your answer. Enter the hourly rate of each person in the meeting, and at the end of the meeting the app will tabulate the total cost. Say you're in a meeting with nine co-workers who average $60 an hour, and 15 minutes are wasted fumbling with the laptop and projector. That just cost your company $150! The beauty of MeetingCalc, which costs just 99 cents, is that you can then share the results — with the whole world via Twitter, if you want. However, some people would consider that a waste of time.
---