Quote of the Day: No limit for better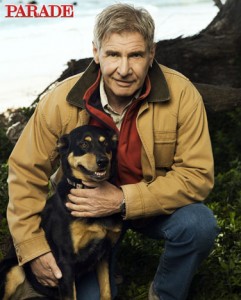 This weekend's Parade magazine features an interesting interview with mega-star Harrison Ford.
To my surprise, Ford spends little time talking about mega-ness or stardom. Instead, the carpenter-turned-actor offers some very keen insights on human motivation, especially the elusive and frustrating nature of mastery.
"When I was a carpenter, I once worked with this Russian lady architect. I would tell her, 'Look, I'm terribly sorry, but I want to change that a half inch,' and she would say, 'No limit for better.' I think that is a worthy credo. You keep on going until you get it as close to being right as the time and patience of others will allow."
No limit for better. Good advice for a Monday.
*****
Speaking of no limits, my talented friend Elizabeth Marshall is hosting a free 1-hour interview/teleclass tomorrow (Jan. 12) at 1pm EST, during which I'll be talking about some of the ideas in Drive. Sign up here. It's free!
---