What a high school algebra teacher can teach us about innovation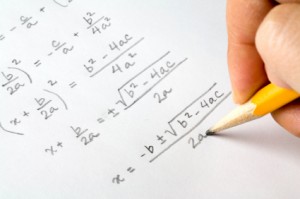 Chances are that you've seen the handiwork of Karl Fisch. Along with Scott McLeod, he created the legendary Shift Happens videos, which have now been viewed online roughly four gazillion times.
But Fisch also has a day job — at Arapahoe High School, near Denver. This year, in addition to his other duties, he's begun teaching algebra to 9th and 10th graders. And he's taken a novel approach: Instead of lecturing during class time and assigning problems as homework, he's flipped the sequence. He now records lectures on video and puts them on YouTube for the students to watch at home at night. Then spends class time working on problems with students. (Note: As Fisch himself says, he didn't invent this "inverted classroom" approach and he's not the only teacher doing it.)
There's a great lesson in innovation here, which is why I devoted this month's Sunday Telegraph column to what the rest of us can learn when flip happens.
Previous Sunday Telegraph columns:
August: Is the best vacation policy no policy?
July: Can you speak human at work?
June: Is Bob the Builder the ideal leadership role model?
May: Could ending sales commissions increase sales?
---