From Argentina to New Jersey, 4 more emotionally intelligent signs
Those emotionally intelligent signs keep pouring in to the Pink Blog. Below are four from the last few weeks that our elves especially liked.
Clare Conroy offers a nice example from a JB Hi-Fi store in Canberra, Australia, of how to use signage to empathize with guests and change the experience of being in a space: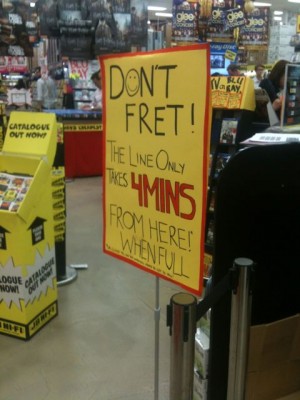 Federico Sfrégola of Buenos Aires sends our first spray-painted sign, which he saw in Rosario, Argentina. It's not exactly empathetic, but it is emotional and, no doubt, effective. Translation: No parking please. Beware! I have more paint.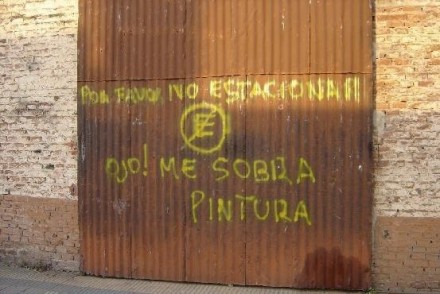 Driving the streets of Morristown, New Jersey, Michele Russo found this one, which instructs drivers how to pass a Stanley Foam truck: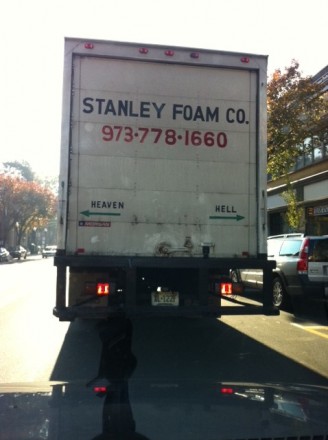 And Jay Kim, a systems engineer at NASA, shares how one teacher tried to limit student texting in her classroom: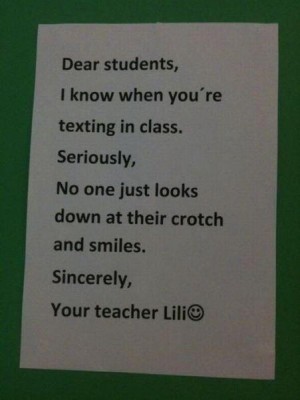 ---