Two cities use signs to set the rules (and make a point)
Ahh, summer. A time when some of us descend into the salt mines to finish a big project — while others of us get all Kerouac and hit the open road.
If you're in that former group, please stop complaining. If you're in the latter, please bring your camera phone on your journey to take photos of the great (and occasionally emotionally intelligent) signs you see along the way.
For guidance, check out the two shots below. The first comes from Greg Hollmann, whose daughter is doing a summer internship in Homer, Alaska (pop. 5003). The second is from Kurt (last name omitted for obvious reasons) who visited Stockton, California (pop. 291,707) — and got out of town as quickly as he could.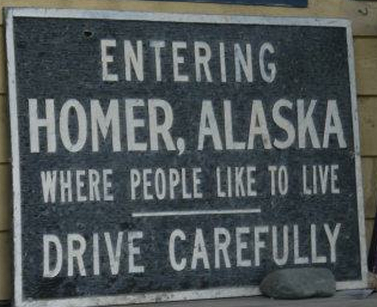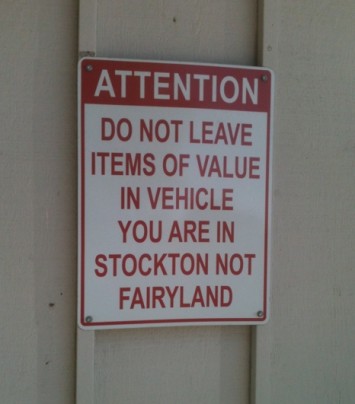 (Note: Apparently, the first thing creditors claimed under Stockton's recent bankruptcy filing was the city's rich trove of punctuation marks.)
If you've got emotionally intelligent signage of your own, please send me photos. Tens of thousands of Pink Blog readers want to see them.
---